VoIP Services
VoIP offers a low cost solution to phone services over a single network progressing voice and data service
HOSTED PBX SERVICES
Slash phone costs, integrate your staff communications and key management and staff mobile features!
ELECTRONIC MERCHANT SERVICES
Accept more payments via credit card, debit card or ACH in-person, online, or over the phone
About us
Welcome to 1 Call Telecom.
Established in 2010 and is 100% employee owned. As a Master Agent for the Countries leading telecom and Cloud providers companies, we specialize in assisting businesses with their voice, data, and cloud solutions. We manage services ranging from DSL to Gigabit Wavelength.
Our services are provided at no charge since the carriers we represent (CenturyLink, Consolidated Communications-Enventis, Electronic Merchant Systems, Frontier, Mediacom, Nextiva, Nextera, Spectrum Business,  and Vonage Business) pay us instead of having to compensate a direct sales force.
OUR WIDE RANGE OF SERVICES
Services
We're ready to share our advice and experience to get you what you need.
We have developed the relationships that provide you the solutions, options and pricing you want without the wasted time and expenses you don't!
Fun Facts
Our team is committed to help our clients get the solutions they need.
We don't pursue every company that needs expert support.  We choose only clients that share in our values. It takes teamwork and a solid commitment to good communication.
Our Services
We are hear to support your company with the services you need
Company Expertise
We draw on our global network of carriers to provide you with all the required solutions specific to your needs.
We have spent over 36 years in the telecom industry working with over 100 leading providers and customers of all sizes, providing them with options to solve all their communications requirements.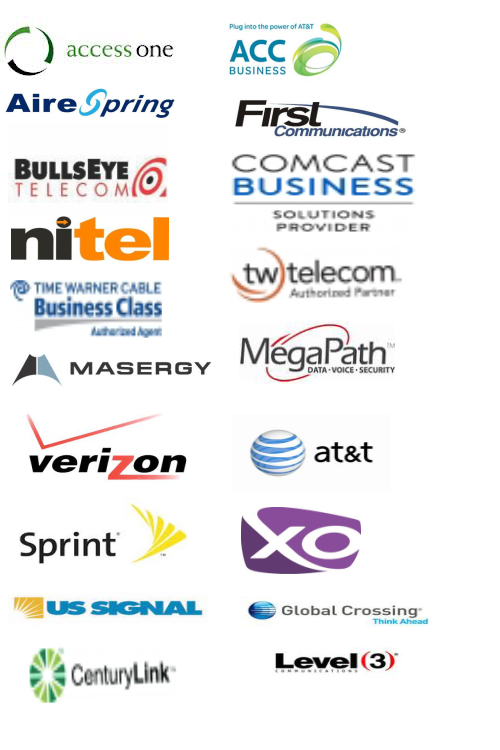 Testimonials
Here's what some of our clients say.
It's what our clients say about us that matters most.  They are the reason we do what we do.
Our long-term partnership with 1 Call Telecom has resulted in thousands of dollars of savings for our company. Randy Underthun and Jon Bouvine are truly experts in the industry and that expertise has helped us t obtain premium telecom pricing and contracts over the past several years. I highly recommend them
It was time to upgrade our 40+ year old small phone system. None of the "major" carriers were able to provide a full-service transition and just left me frustrated. Jon and Matt didn't hesitate to help us out over 100 miles away. My effort was minimal and their service and price remains fantastic. Thank you!"
"I didn't know how much money I was just giving away with my previous credit card processing company until I came in contact with 1 Call Telecom! When I saw a side-by-side quote I was surprised at the 25% savings by switching.
"The Superior - Douglas County Chamber of Commerce is proud to announce that we have entered into a Preferred Provider Agreement 1 Call Telecom is also an Authorized Agent for Regional, National and Cable Telecom providers, and as an agent for multiple carriers they offer the advantage of providing local customer service with a single point of contact for all your business needs."
"1 Call Telecom assisted us when we switched to a new telephone and internet provider. They managed the entire process that involved multiple carriers in two separate markets, and the transition went extremely well. Thank you 1 Call Telecom…
Blog
We're ready to share our advice and experience with you.
Our years of knowledge and experience is shared here to help you make the best decisions for your companies voice, data and communications needs.